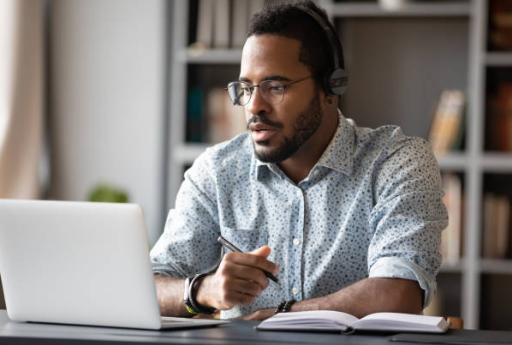 Individual computer courses
An introductory computer course for adults, to learn what it really takes to start from scratch to use the PC and the Internet. A course designed to allow anyone to use the computer immediately.


This basic computer course for adults aims not only to provide valuable information to be able to use a PC immediately, but also to allow the user to understand how a computer is made, which are the most useful programs for work and leisure.
It also explains how Windows works and what are its most useful tools, the use of the Internet and e-mail is illustrated, warnings are given on how to protect oneself from viruses and the installation of unwanted programs.
The user is also allowed to use, at a basic level, the two most popular programs in the world: Word and Excel. Finally, but not in order of importance, the course also aims to motivate the user to use the PC.

Course Program

How a PC is made: hard disk, motherboard, microprocessor, RAM
Do's and don'ts to make your PC last longer
Windows: desktop, control panel, my computer
Using Windows: startup, applications, windows, folder and file management
Disks: how hard disks, CD-ROMs, floppy disks are used
Backup: how to copy to CD or DVD - Nero Burning Rom
Installing programs: how they are installed and how they are uninstalled
Workspace customization
Word: character, paragraph and page formats
Word: how to insert photographs and tables, how to save documents
Excel: how to manage Excel, how to catalog books, records, CDs, etc.
Internet: how you search for information on the Internet, your browser
Outlook: send and receive e-mails and attachments
Viruses, worms, dialers: how to configure antivirus and computers



The level of the course and program can be graded and agreed upon in advance or in progress depending on the user's training and level of preparation.

Computer courses on Windows, Word and Outlook.

For more information on home computer courses, please contact us.

- Managing Windows, desktop and icons
- Customize the taskbar, desktop and screen saver
- Create, copy, move, rename and delete files and folders
- Use the USB key and the burner

Office Word

- Create a new document
- Define paper margins
- Change font, color, alignment of text
- Copy, Cut and Paste Functions
- Bulleted or numbered lists
- Insert images and hyperlinks
- Search and Replacement Function
- Print preview and printing
- Header and footer
- Insert a table


Office Outlook

- Create a new email message
- The À, Cc and Cci fields
- Attach documents and photos to messages
- Create a signature for new messages
- Delivery confirmation and read confirmation
- Manage


Internet Explorer contacts and calendar

- Search the Internet with Google
- Manage your favorite sites
- YouTube and Google Maps

For more information or free estimates, please contact us.